Refresca
la memori*
*refresh your memory
Scroll to travel
Family
memory
The story of two couples with a passion for wine and for Provence. They are paying tribute to their parents and grandparents, and to the Provencal tradition at the heart of which they have grown up, while also giving it a breath of fresh air and a touch of modernity.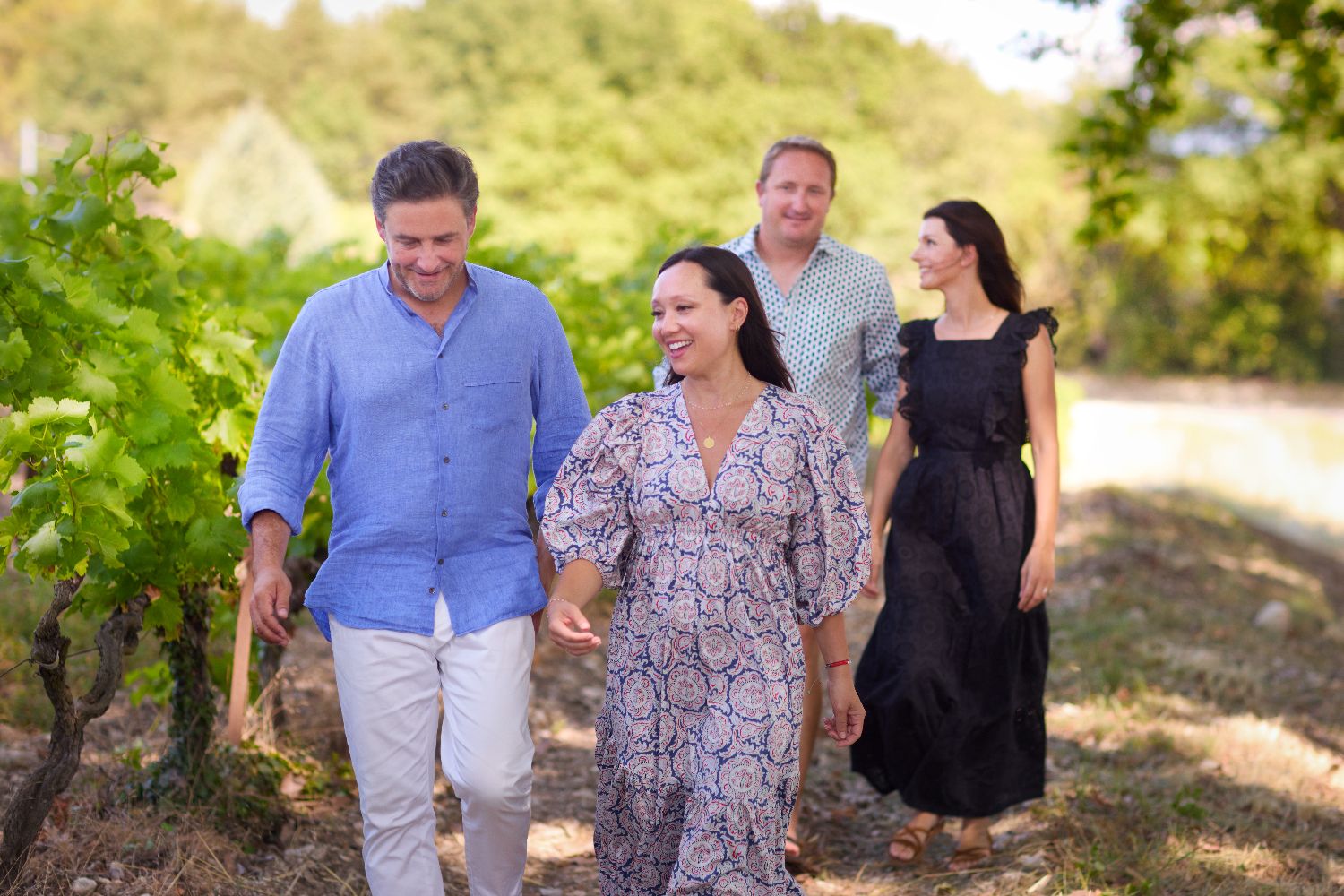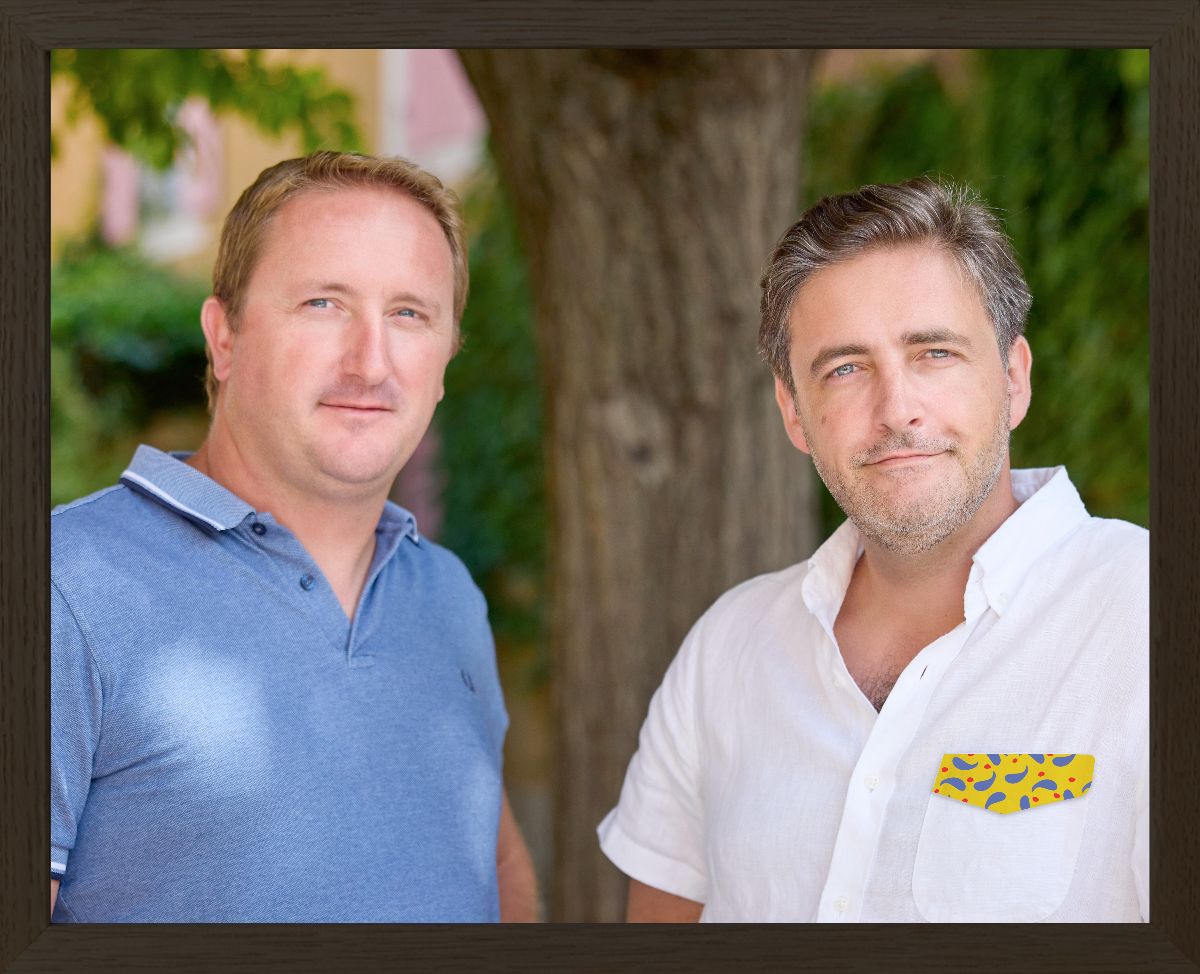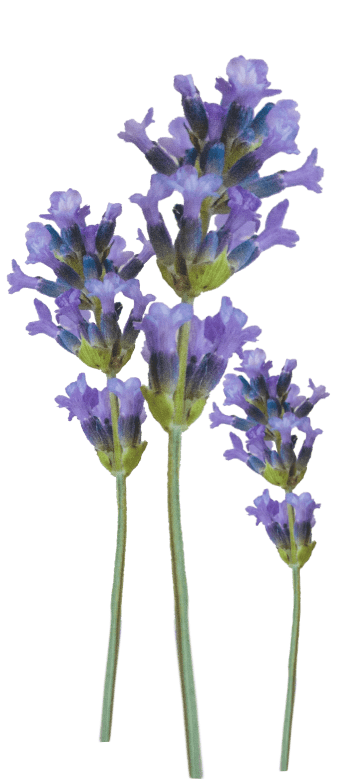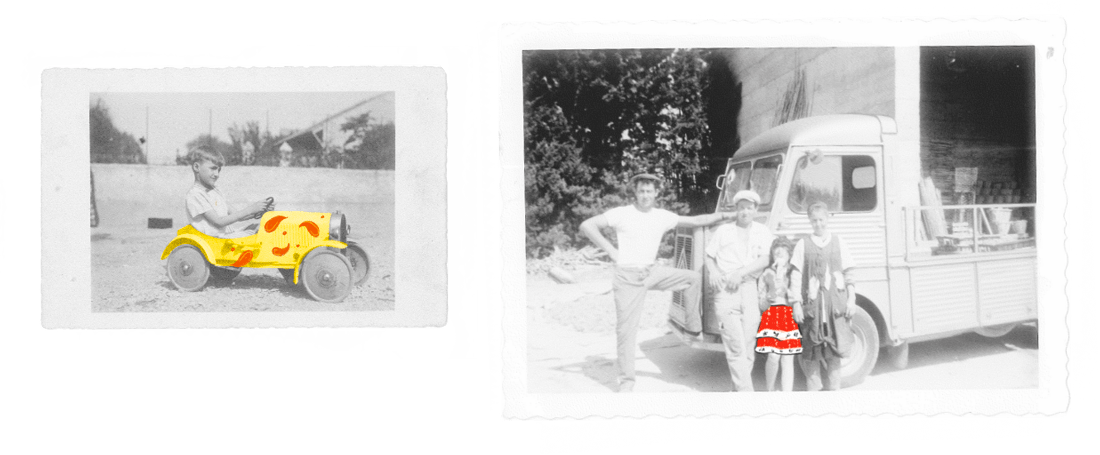 We start with two brothers from a family of winegrowers in Ventoux, Alex and Fred. From a very early age Alex had green fingers and showed an interest in winegrowing, it is he who has the most deeply-rooted connection with his land and his vines.
The two brothers were later joined by Amande, a pure product of Provence. She met Alex at college twenty years ago and ever since the pair have blossomed together.
Kristen then arrived to complete the group. She is far from local, being a genuine Californian who fell in love with Provence.
Fred, her husband, has a taste for travel. As a young man he spent time in Paris, then Rome, but he was soon called back by his Provencal roots.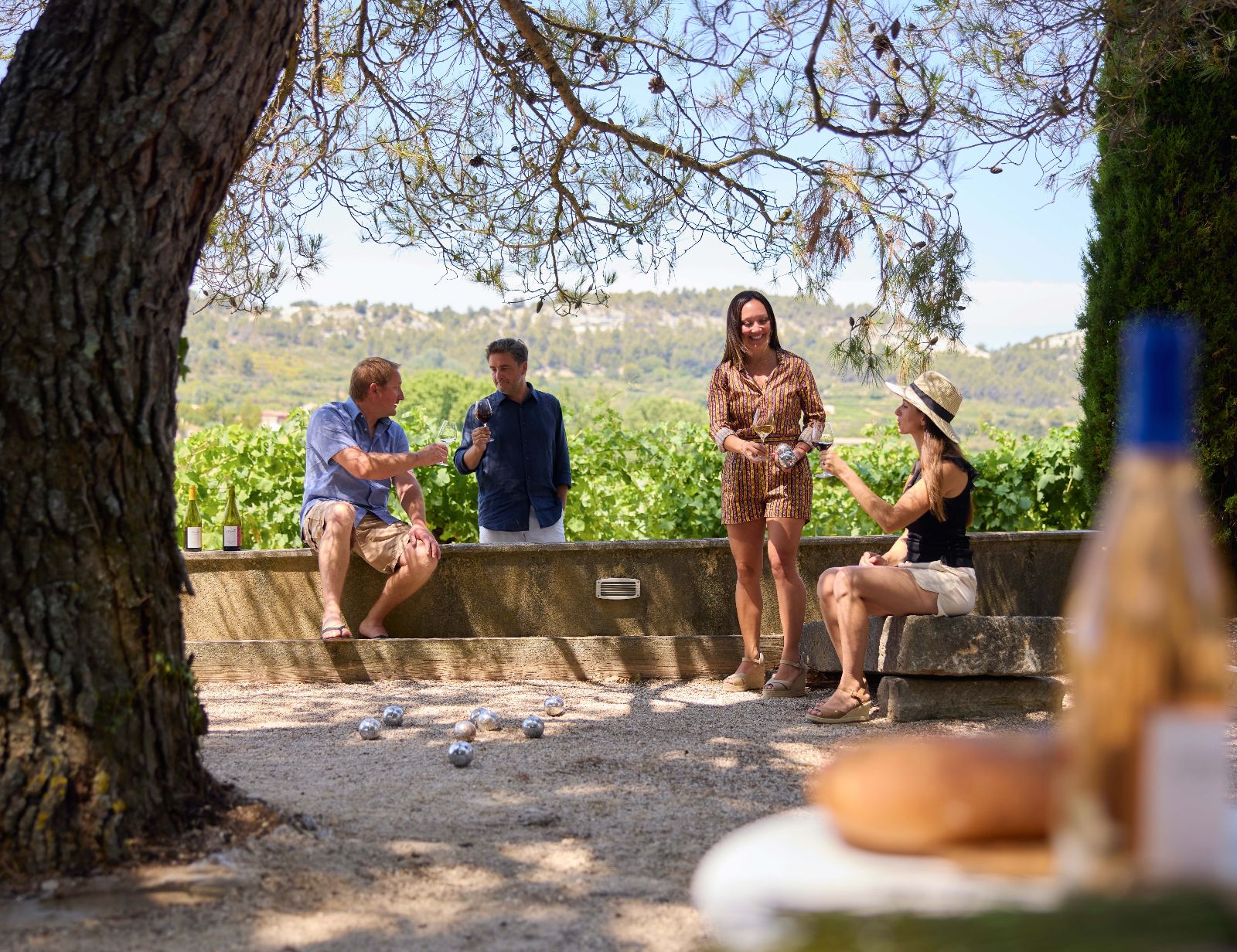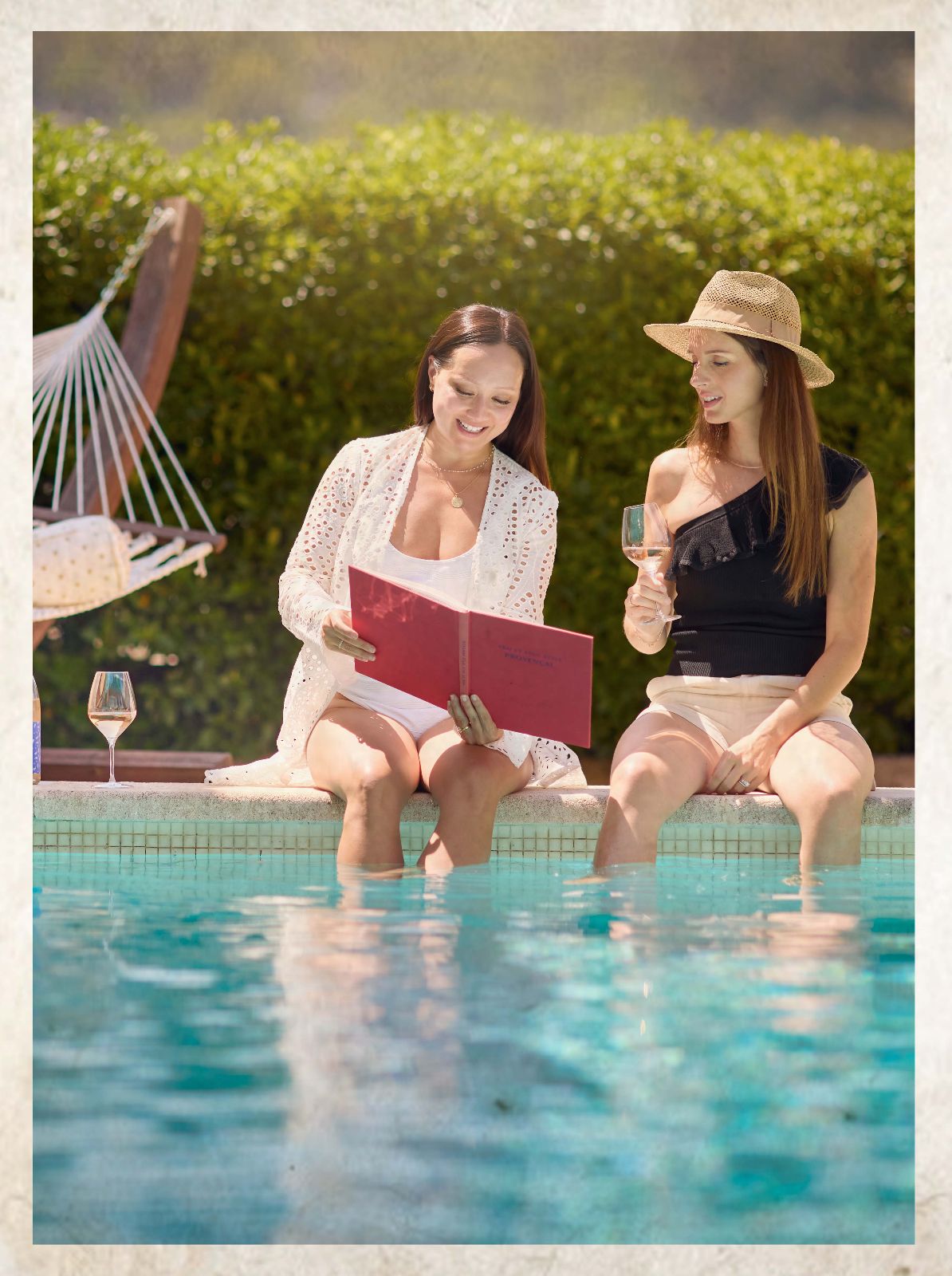 Paulette and Jean, the grandparents of Amande, and Odette and René, the grandparents of Alex and Fred, all spoke the local Provencal language. In this language there was a flavour that their grandchildren often recall by quoting their favourite expressions.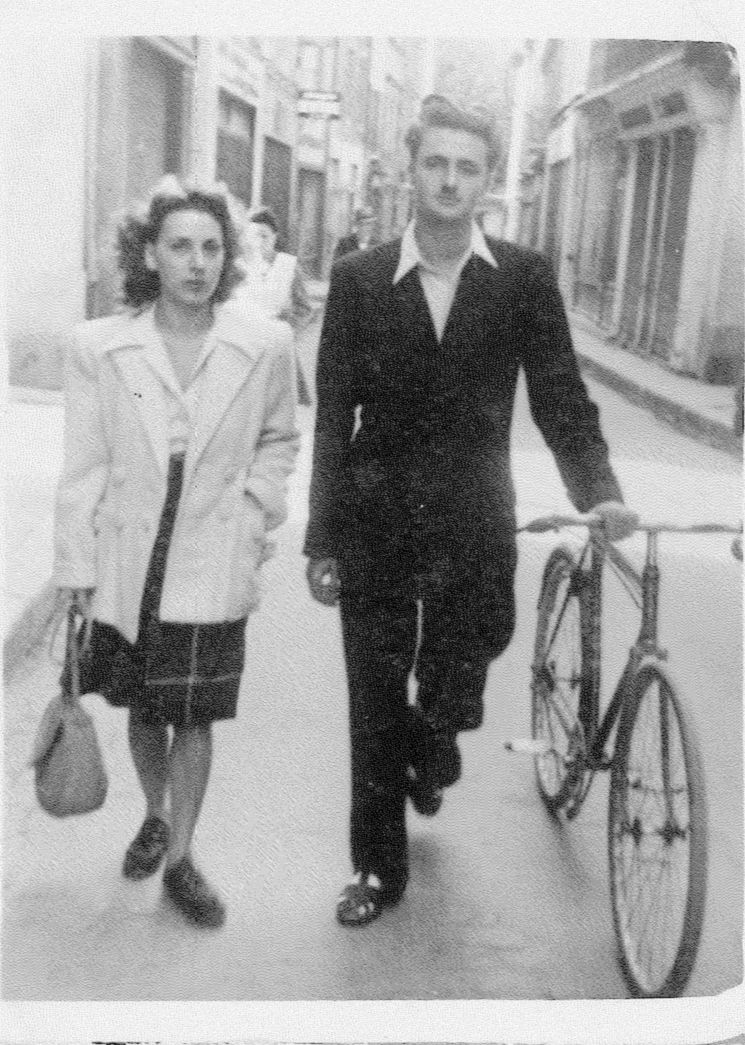 Le Paradou*
*Parer, décorer, orner
The southern accent
Le Paradou has chosen to reinvent a typically Provencal design for its labels. This design in the shape of an accent, which is featured on the labels of Le Paradou wines, is not at all has-been. It salutes a bygone era, a state of mind, and an invitation to go back to basics. It represents our accents, and especially that of our origins, that of the South of France. Le Paradou and its accent are a journey towards positive emotions, an escape towards these moments of pleasure.
Provencal cloth reinvented
It has its origins in the age-old history of Marseille, at a time when the cotton trade was booming and there was a constant stream of boats laden with richly-coloured fabrics with exotic patterns inspired by nature and especially plants and flowers. These designs originate in India and are consequently described as 'Indian' in Provence.
Tales from
Provence
Le Paradou wines, a real journey
They are an invitation to revisit the Provence of the past, that of the history and traditions of this bountiful region, but also the personal memories of moments that we may have experienced here,
Bèn-vengudo en Provenca*
*Welcome to Provence
And, at the same time, Le Paradou wines are an invitation to revisit the depths of Provence, explore its lesser-known, more secret beauty spots, and rediscover the magic of these southern highlands.
They are the perfect ally of escapism. They have the power to help us relive the best memories...of these delicious moments of getaways, of the sweetness of these country walks.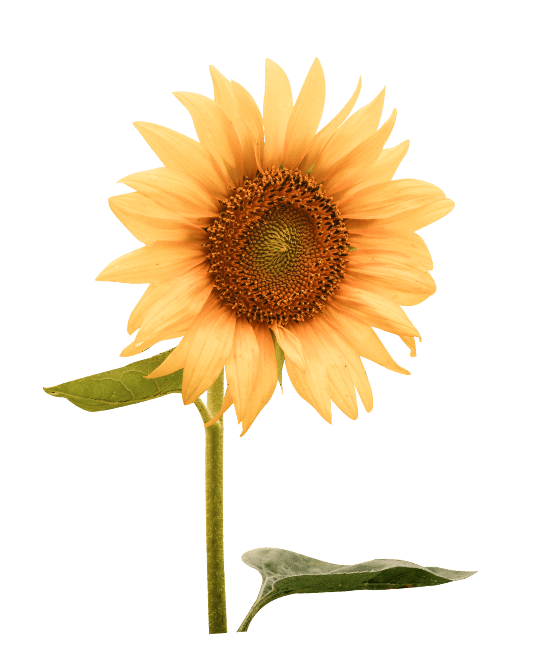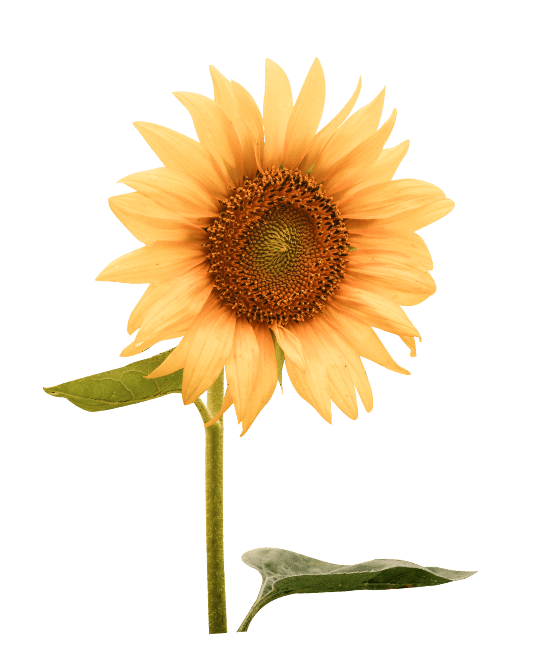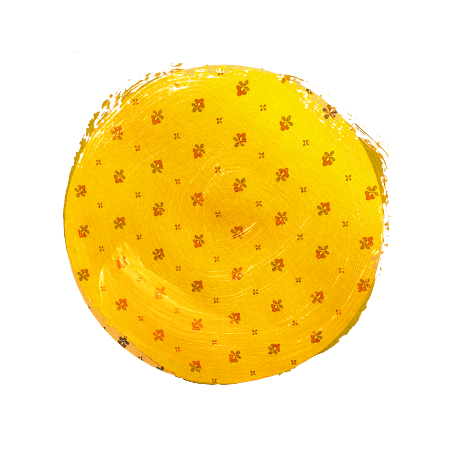 Wines for pleasure
and conviviality
A vouesto salut*
*To your good health!
See our wines
Contact us